It remains a bizarre situation that we have been thrown into by Corona, but it seems that we are leaving the worst phase of the pandemic behind us. But where do we go from here? And will there be some kind of magical tipping point when everything goes back to normal? And when will we reach that point? When will we start organising meetings in a physical space again?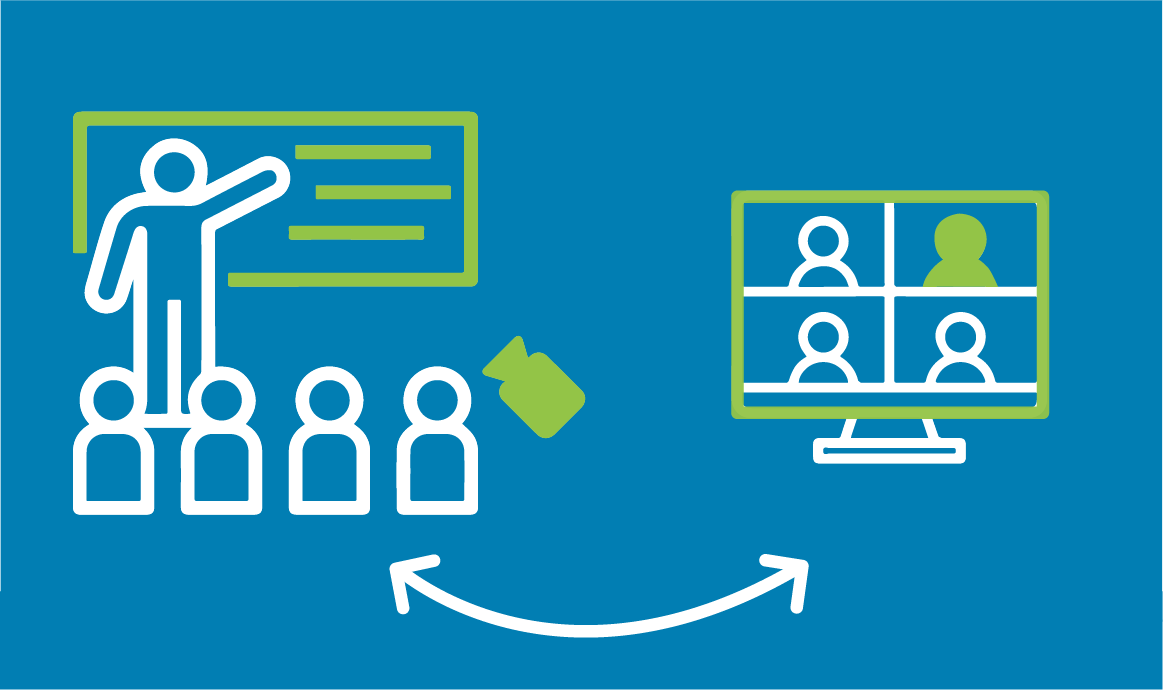 The nice thing is that when using QandR, you don't have to make the choice between remote and on location. Because phones are the starting point of the interaction, QandR can be used just as well in a physical meeting as during a remote consultation. In both cases, the phone is easily picked up and compared to computers, these devices are so small and mobile that they do not interfere with the physical conversation.
Instead of asking, do we do it physically or digitally, we also asked the question, how do we reach both? How do you serve participants in the most practical way possible both physically and digitally? What should a hybrid solution from QandR look like in practice?
To keep it practical, we think QandR should not have a permanent dependence on a VC tool like Teams or Zoom. If it's easy to use, of course you should, but in a situation where some of the people are physically present, you don't want them to have to install an application just to be heard. After taking stock of the situation with our regular customers, we came up with the following requirements for the QandR hybrid:
Main screen visualisations available directly from QandR, as a stream

Integrate video and audio of the facilitator in this stream
In a project with the municipality of Meijerstad, this technique has already been used successfully. Next step is to use participants' microphones in QandR as well. Subscribe to our newsletter if you want to hear more about this development and try out beta releases.